So me being me, I picked up another craft idea for this summer!
By assembling simple balsa wood boxes, and painting with Craftsmart acrylic paints, you can get a wide variety of neat designs!
Here are two designs I plan on replicating and selling this summer in craft and zine fairs!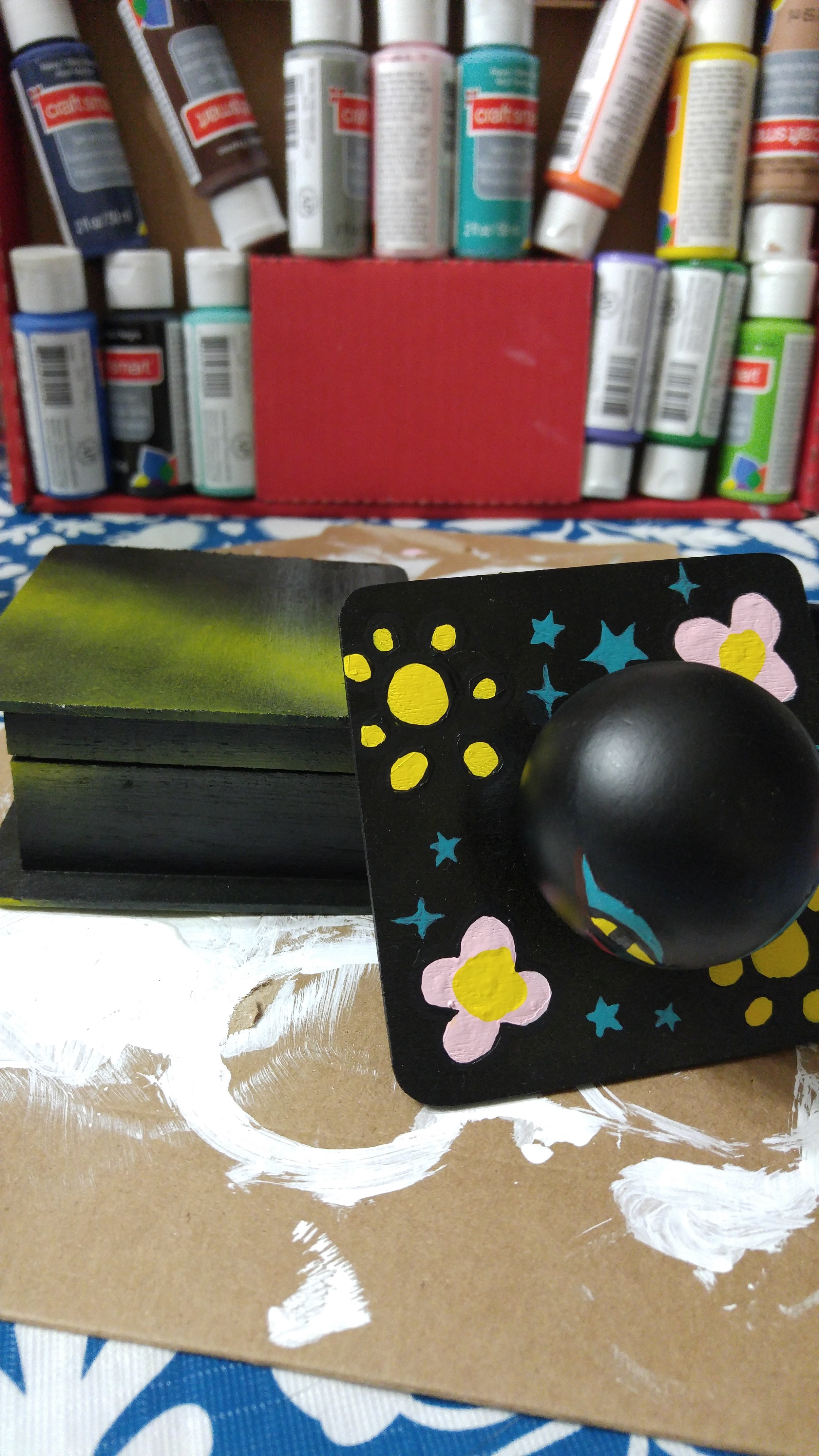 Besides Craftsmart paint, I also used Krylon Matte & Gloss spray paint to achieve the look on the box on the left.
I have a few more designs in process, with more of a marbling effect to them. Fingers crossed they come out okay :)